Donation
Your Support is Key - Let's Inspire Curiosity Together!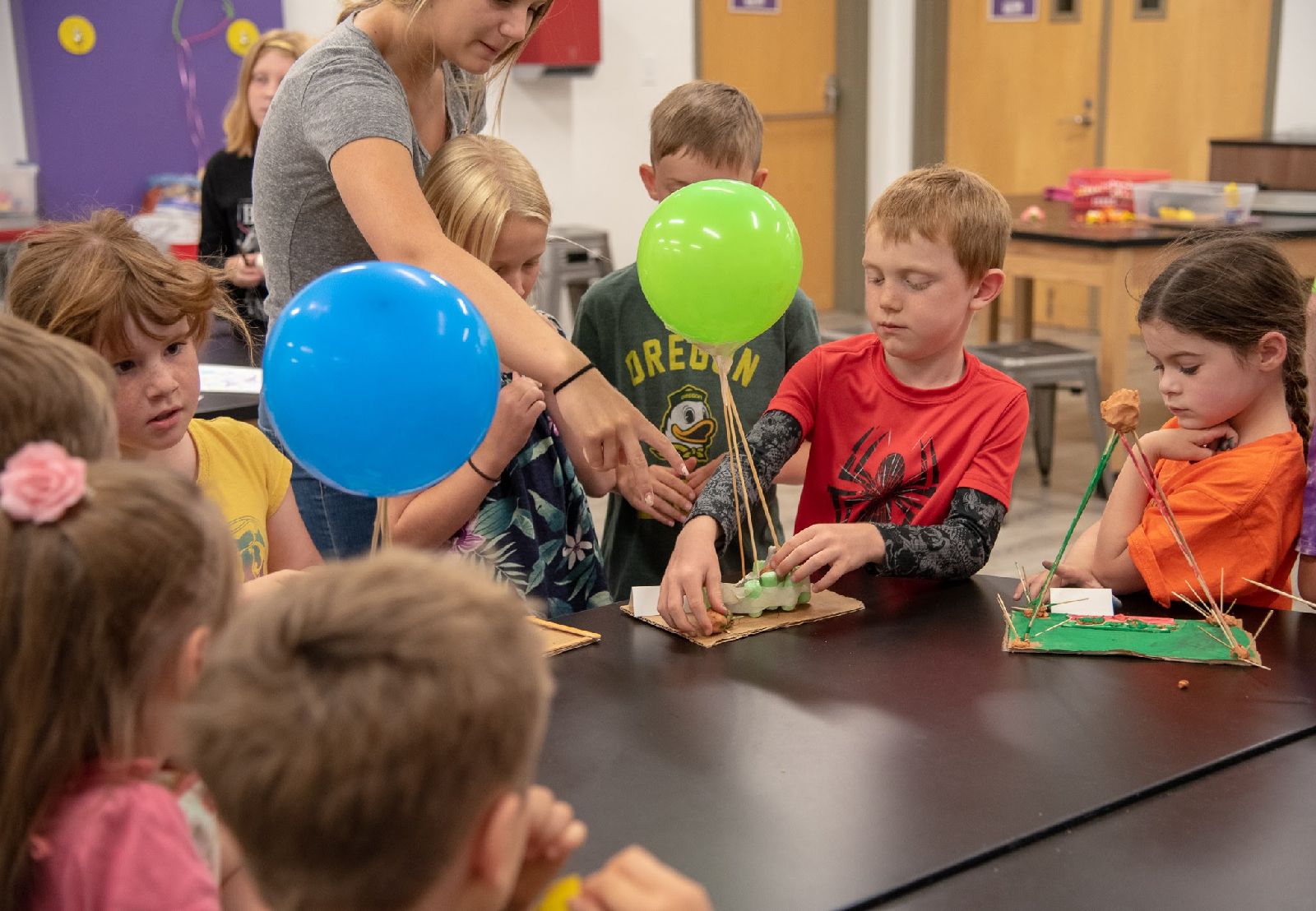 With thoughtful and innovative programming meeting learners wherever they are, ScienceWorks is a launchpad for the next generation of creative thinkers and problem solvers. In our safe, welcoming environment, learners can be imaginative and find "their thing," whether it's space, dinosaurs, aviation, engineering, or just experimenting and having fun.
Fundraising Goals
ScienceWorks' goal this quarter is to raise $50,000! These funds will help us to support students and visitors alike in this new year with in-museum, in-school, virtual visits, and at-home options.
Schools and teachers do not always have the time and resources to provide interactive science activities for students. This is even more challenging during times of distance learning, and for displaced families. You can help us bridge the gap! ScienceWorks' goal for this season is to equip more Rogue Valley students with tools and skills for curiosity-driven science learning. Donations also help ensure access to museum experiences for all community members, regardless of economics. You can help put science into the hands of a future scientist!
Why Is This Important?
The world needs scientists. The problems we are experiencing today are opportunities for tomorrow's inventors, explorers, researchers, and engineers. Giving to ScienceWorks is a simple way to make your own impact on young minds whose curiosity today leads to the solutions of tomorrow.
Become a Donor:
It's easy to donate to ScienceWorks! Make it monthly and support our inspirational programs that champion science and promote lifelong learning.