Event Registration
Summer Camp 2023 - SPACE BASE
06/26/2023 - 06/30/2023
Admission
Summary
Experience the wonders of space exploration, learn about different planets, design their own Rovers, and discover what it takes to get home safely- all while having a great time!
ScienceWorks camps are led by experienced instructors and children's curiosity. We have three camp sections weekly to ensure all campers are surrounded by potential new friends in their age and ability range. Our camp instructors are experienced and comfortable with supporting different learning styles and needs, such as ADHD and neurodivergence.
Event Registration is closed.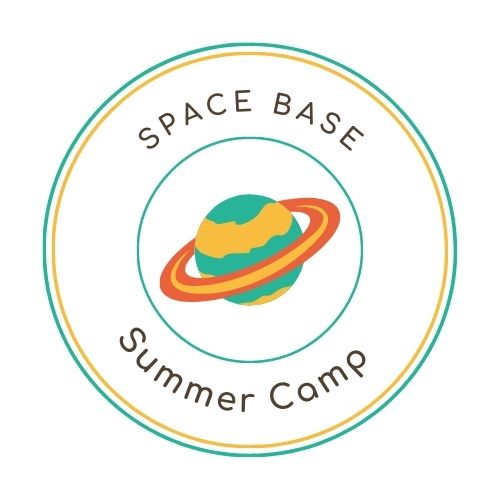 Our experienced instructors will guide your child to develop critical thinking, problem-solving, and engineering skills that will also be alot of fun.

Mars Rover: Your child will have the chance to design, build and test their own mini Rover and explore the terrain of other planets.
Return Home: What does it mean to live in space. Returning to Earth has been an age-old challenge with Space travel. So we translate the problem into an Egg Drop challenge. There is much discussion, thinking, and engineering in this experience. It's a favorite activity because we all want to survive the challenge!
Planet Creator: Similar to our Creative Creator themes, Campers get to create their own unique planets. They learn about adaptations, biology, and engineering as they design and craft their planet using various materials. This activity encourages creativity and imagination, and each camper gets to take their planet home with them.
NASA immersive experiences: Utilizing our theater, we use NASA Exoplanet simulations to imagine what living on exoplanets is like? It combines storytelling and engineering.
DAILY SCHEDULE
9:00 Welcome: Team building exercises / Discovery prompts / Self-guided activities - like Legos, marble mazes
10:00 Theme activity session I
12:00 Lunch and outside play/ games time (weather permitting)
12:30 Museum time
1:30 Theme activity session II
3:00 Check out and Goodbye

Also during the week:
MidWeek: Demos and guest speakers
Friday: Family Show + Tell
GENERAL INFO
ScienceWorks proudly offers high-quality and fun science-based summer camps for the Rogue Valley since 2003. In-person, small class sizes, guest speakers, and exciting locally inspired investigations make our camps accessible and engaging. Our campers will be divided into 3 cohorts based on ability level to ensure that each camper is able to feel successful and engage with the content at their own pace.
A limited number of camp scholarships are available. If you family has EBT (Oregon Trail Card), SNAP or free school lunches and would like to apply for a camp scholarship, please email scholarship@scienceworksmuseum.org one piece of official correspondence reflecting that your family receives this type of assistance and we will reach out to you.